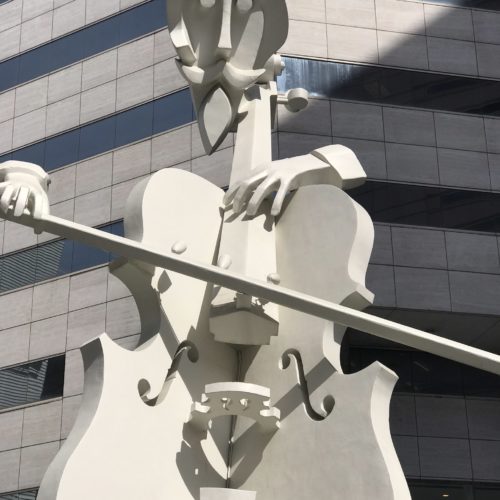 Houston Facts and Figures
Houston was founded on August 30, 1836, by brothers Augustus Chapman Allen and John Kirby Allen on land near the banks of Buffalo Bayou.
Houston is the fourth most populous city in the nation, with an estimated 2017 population of 2,312,717 (trailing only New York, Los Angeles and Chicago), and is the largest in the southern U.S. and Texas.  Houston is expected to become the third most populous U.S. city during the second half of the decade of the 2020s.
Greater Houston is the most ethnically diverse metropolitan area in the United States. At least 145 languages are spoken by city residents.
The Houston-Galveston-Brazoria Consolidated Metropolitan Statistical Area (Houston CMSA) consists of eight counties: Brazoria, Chambers, Fort Bend, Galveston, Harris, Liberty, Montgomery, and Waller
The Houston-Woodlands-Sugar Land MSA covers 10,062 square miles, an area slightly smaller than Massachusetts but larger than New Jersey. 8,929 square miles are land and 1,133 square miles is water.
Houston's size is 669 square miles
In the last thirty years, several Houston sports teams have won national championships:

The Houston Astros won the World Series in 2017
The Rice Owls won the College World Series in 2003
The Houston Aeros hockey team won the 2003 Calder Cup and the Turner Cup in 1999
The Houston Comets won the WNBA Championship, four years in a row, from 1997 to 2000
The Houston Rockets won the NBA Championship in 1994 and 1995

See more Facts and Figures at https://www.visithoustontexas.com/about-houston/facts-and-figures/
POPULATION/DEMOGRAPHY
Houston, with 2.3 million residents, is the fourth most populous city in the United States, trailing only New York, Los Angeles and Chicago. The city is the largest in the South and the Southwest.

Houston is the nation's demographic future. In racial and ethnic composition, the Houston of today very much resembles the U.S. 40 years hence.

38.8% Anglo
35.9% Hispanic
16.7% African American
6.7% Asian/Other
Other 1.6

More than 145 different languages are spoken in Houston. That's the third largest number of languages spoken in a U.S. city behind New York (192) and LA (185). More than a third of Houstonians older than five speak a language other than English at home.
FOOD
Houston is considered to have one of the best culinary scenes in the country, with cuisine from around the world. There are more than 10,000 restaurants in the Houston area with culinary choices that represent more than 70 countries and American regions.